A little bit of belly fat is actually good for you: it protects your stomach, intestines, and other delicate organs. But too much fat is anything but healthy. Here are 10 common pitfalls—and ways to undo each one:
Extra fat cells deep in your abdomen (aka visceral fat) generate adipose hormones and adipokines—chemical troublemakers that travel to your blood vessels and organs, where they cause inflammation that can contribute to problems like heart disease and diabetes.
You're on a low-fat diet
It is true that our bodies need the appropriate balance of carbohydrates, proteins, and fats to be healthy. However, this does not give anyone the green light to binge on ice cream, fast food and pizza. When dieticians preach about fat, they are referring to the healthy kind of fat.
Believe us when we say that there is a battle waged between good and bad fat. Saturated fats are the bad kind. Mostly anything fried or processed includes saturated fats, so be sure to check the nutritional label. Monosaturated fats, on the other hand, are the healthy kind. Monosaturated fats are present in olive oil and avocados.
sunflower seedsPolyunsaturated fats are the other type of fat, and some of them can be healthy. Specifically omega-3s, which are present in walnuts, sunflower seeds and salmon, are all wonderful for the body.
Regardless of whether it is a good or bad fat, you should eat fats in moderation. Too much of any fat can never be a good thing. In order to lose that stubborn belly fat, make sure that you have a balance among your carbs, protein and fats.
Belly blaster: Have a serving of MUFAs—like a handful of nuts, a tablespoon of olive oil, or a quarter of an avocado—with every meal and snack.
Blame It On Your Age
Unfortunately, age is a common reason why we all gain some unwanted fat around our tummies.
As we age, our bodies naturally experience a change in metabolic rate. Both men and women go through this. The body slows down in the way that it burns calories.
After this time in a person's life, they have to work twice as hard to get rid of the flab. Also, the production, or lack thereof, of various hormones can also make it difficult to lose belly fat.
Even though we will all face these challenges at one point, there are still plenty of ways to lose the weight. We just need to try a little harder, that's all. There are, however, some factors that are in our control. Let's read on to start to learn about them.
You've been feeling blue or stressed for a while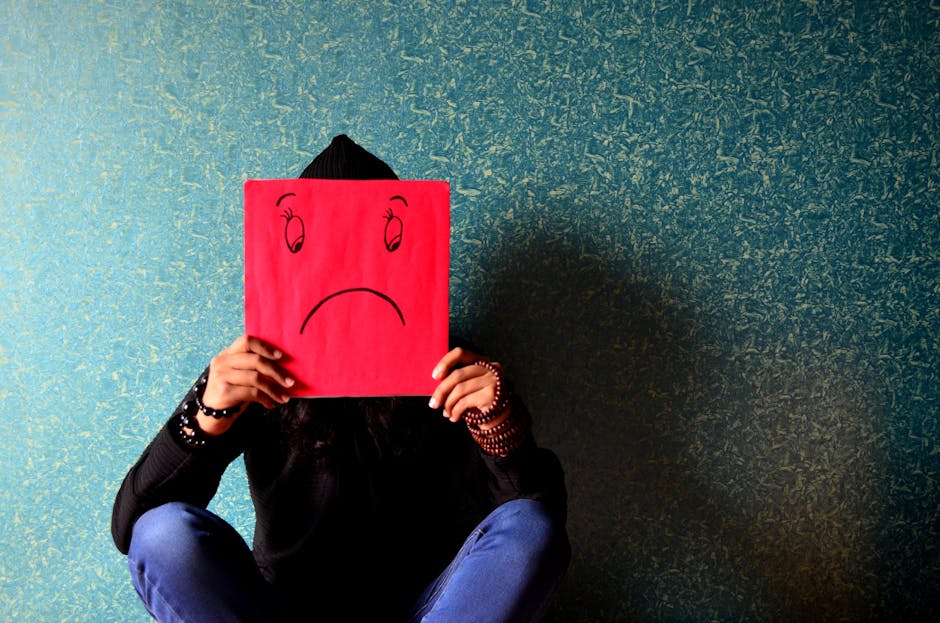 Women with depressive symptoms were far more likely to have extra belly fat, found a recent Rush University Medical Center study. That may be because depression is linked to reduced physical activity and poor eating habits.
All of the stressors of our lives can add on to the belly fat. Whether it is the kids, bills or work, our stress unfortunately affects us physically, as well as mentally and emotionally.
Stress can affect our belly fat for a few different reasons. Some of us are emotional eaters. When we face stress, we grab for some food. Typically, the food an emotional eater reaches for is not healthy, so the junk food naturally contributes to gaining that belly fat.
In addition to the eating, stress also causes the hormone, cortisol, to increase. Studies have proven that higher levels of cortisol lead to more visceral fat within our bodies. Where is the first place in our bodies that fat lands? You guessed it: the belly.
Stress can also cause us to lose sleep, which is our last reason why you may not be losing your belly fat.
Belly blaster: Exercise! "It improves levels of brain chemicals that regulate metabolism of fat, as well as your mood," Dr. Kazlauskaite says. This enhances your motivation to do other things that help ward off depression, like seeing friends. But if you're so bummed out that you don't want to do things you used to enjoy, it's time to seek the help of a therapist.
Your food comes from a box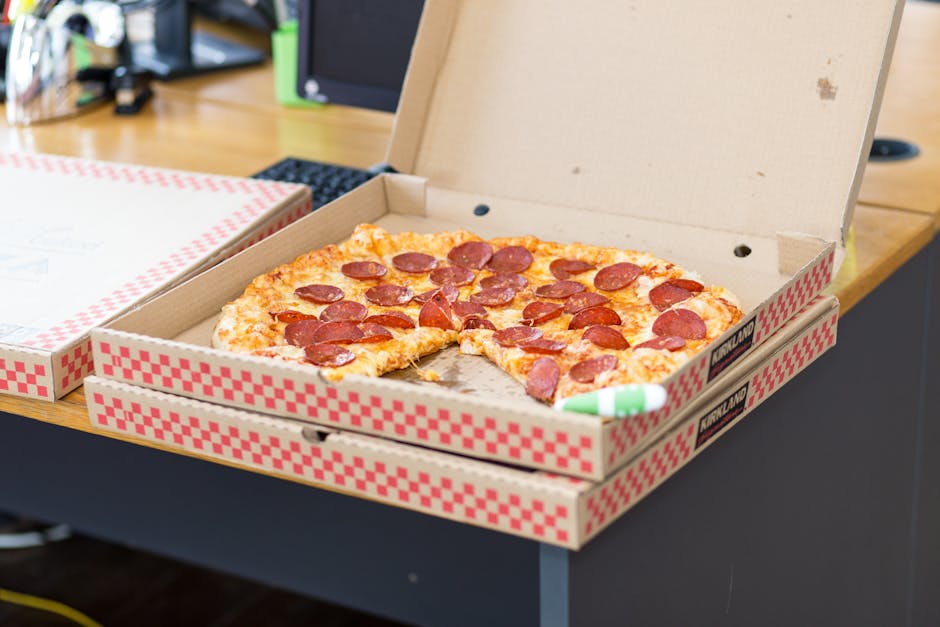 Simple carbs (like chips) and added sugar (in items like sweetened drinks) cause your blood sugar to spike, which triggers a flood of insulin—a hormone that encourages your liver to store fat in your middle.
Belly blaster: Instead of focusing on cutting out junk, center your efforts on adding in healthy fare (think extra servings of vegetables at each meal). Filling your tank with high-quality fuel thwarts hunger.
You're skimping on the miracle mineral

Magnesium regulates more than 300 functions in the body. No surprise, then, that a 2013 study found that people who consumed more of it had lower blood sugar and insulin levels.
Belly blaster: At least twice a day, reach for magnesium-rich foods such as dark leafy greens, bananas, and soybeans.
You're hooked on diet soda

A study in Obesity found that diet soda drinkers were more likely to have a high percentage of fat in their bellies. The researchers think that diet drinkers may overestimate the calories they're "saving," and then overeat.
Belly blaster: If you're not ready to kick your habit, the researchers suggest reducing the number of food calories in your diet.
You love burgers

When Swedish researchers gave one group of adults 750 extra daily calories, mainly from saturated fat, and another group the same amount of calories but mostly from polyunsaturated fatty acids (PUFAs) for seven weeks, the saturated fat group accumulated two times as much visceral fat.
Belly blaster: Dine on fatty fish like salmon or trout once a week to get a good dose of PUFAs. The rest of the time, reduce your intake of red meat and opt instead for protein low in saturated fat, such as legumes and chicken.
You think girls don't get beer guts

According to a 2013 Danish study, beer may indeed be linked with abdominal obesity. And though beer appears to have the greatest impact, wine won't save you from a spare tire: One study found that the amount of alcohol of any type that women drank contributed to weight gain.
Booze has a lot more calories than you might expect: 153 for a 12-ounce regular beer and 125 for a 5-ounce pour of red wine. (Don't even get us started on the piña colada, which packs 500 calories into just nine ounces.) But alcohol may be widening to your waistline in another less obvious way. The calories in alcohol can't be stored for later, so the body's metabolism has to focus on alcohol first when it's in the body. This diverts it from its task of burning fat, and fat burn especially drops in the belly. But there is such a thing as drinking responsibly for weight loss. Older women who drink about one alcoholic beverage per per day seem to gain less weight over time than women who don't drink, probably because they keep other healthy behaviors and are more physically active.
Belly blaster: Stick with seven or fewer alcoholic beverages a week. Light to moderate drinkers are the least likely to carry excess weight anywhere, shows a recent Archives of Internal Medicine study.
You can't recall when you last said "om"

Menopause-related hormonal changes (which typically begin in your 40s) make it harder to shed stomach pudge—but vigorous yoga can help offset the effects. A 2012 study found that postmenopausal women who did an hour-long yoga session three times a week for 16 weeks lost more than 1/2 inch around their waists.
Belly blaster: Not a fan of Sun Salutations? "Take an hour to do something nice for yourself," which could help control your stress hormones, advises Sheila Dugan, MD, a physical medicine and rehabilitation specialist in Chicago.
Your meals are beige

Brightly colored fruits and veggies are loaded with vitamin C, which reduces cortisol. What's more, a recent study in The Journal of Nutrition showed that people who ate more of the nutrients in red, orange, and yellow produce had smaller waists as a result.
Belly blaster: Add color to your plate by topping fish with a mango salsa, or throw diced red pepper into your turkey meatballs.
Your sweat sessions don't involve sweat

Research has shown that high-intensity interval training, or HIIT—bursts of vigorous activity followed by short periods of gentle activity or rest—boasts belly-shrinking benefits. "High-intensity exercise seems to be more effective at reducing insulin, triglycerides, and cortisol, and it burns more calories in less time, too," notes Shawn Talbot, PhD, a fellow of the American College of Sports Medicine.
To banish stubborn belly fat, you have to ramp up your workouts. In a study published in the journal Medicine and Science in Sports and Exercise, people who completed a high-intensity workout regimen lost more belly fat than those who followed a low-intensity plan. (In fact, the low-intensity exercises experienced no significant changes at all.) "You need to exercise at full intensity because the end goal is to burn more calories, and high intensity exercise does just that," says Natalie Jill, a San Diego–based certified personal trainer. High intensity workouts mean you're going all out for as long as you can. If this sounds intimidating, think of it this way: you'll burn more calories in less time.
Belly blaster: If you enjoy biking or running, for example, accelerate to a pace that makes it hard to talk for two minutes; then slow down for a minute, and repeat until you're done. Like resistance training? Try a series of moves like squats or push-ups for two minutes each with a 60-second break between them.
And Finally How To Get Rid Of That Belly Fat
6 Best Workouts To Target Belly Fat
When we set out to lose weight, many of us focus on getting a toned, flat stomach first. After all, it's motivating when you find yourself slipping into jeans that haven't fit you in years, and the compliments that come flying your way can help you stick to your healthy-eating and exercise routines. What's more, losing fat around your middle is a surefire way to improve your health: Research links larger waist size to heart disease, diabetes, and even some cancers.
Here,  personal trainers share their favorite belly fat-blasting workouts that'll help you whittle your middle—fast.
Run on an incline.
Running at an incline rather than on a flat surface has been shown to increase total calorie burn by as much as 50%, says Jill Penfold, a Los Angeles-based personal trainer. Whether you're outside on a hill or at the gym on an inclined treadmill, start out walking for 5-10 minutes, then jog, suggests Penfold. "Your heart rate should elevate pretty quickly as you pick up your pace," she says. Maintain the jog for 5-10 minutes, then pick your pace up again and start running. "This doesn't have to be an all-out sprint," says Penfold, but you should be working hard enough that you couldn't have a conversation with someone running next to you. (If you're over 40 and about to start running for the first time, here are 8 things you need to know first.) Spend 5 minutes running, then drop your pace back down to a jog. Continue alternating 5-10 minutes of jogging with 5-10 minutes of running for 30-45 minutes.
Use the rowing machine.
Just because you may not have access to open water—and a crew team—doesn't mean you can't work this fat-blasting cardio workout into your go-to gym routine. (If you do have a pool, try this total-body pool workout.) Not only does rowing get your heart rate way up, which helps you blast calories and burn fat, but it also works muscles in your legs, core, arms, shoulders, and back that you may not be used to using, which "surprises" your body and helps you increase muscle, says Penfold. She recommends this belly fat-blasting circuit, which is great for beginners and pros alike: Begin with 20 seconds of rowing followed by 10 seconds of rest, and look at how many meters you traveled in that time. (Don't get off the rowing machine or even let go of the handle when you rest, says Penfold.) Repeat this eight times, trying to beat your distance each time. When you're finished with this 4-minute circuit, row a fast 500 meters and note how long it takes you. "That's the number you'll want to match or beat during your next rowing session," says Penfold.
Add high-intensity interval training (HIIT) to your go-to routine.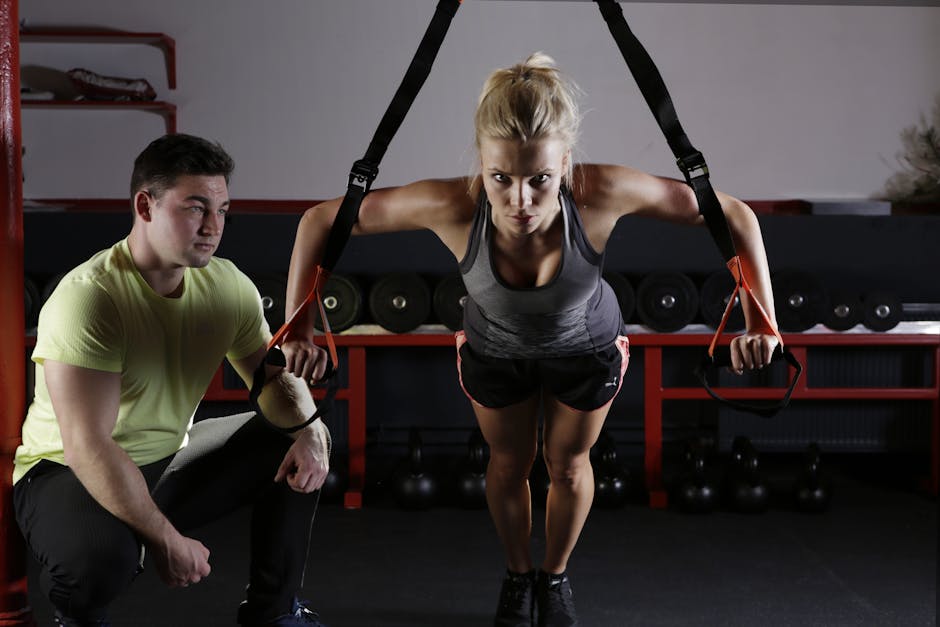 While the old thinking was that long, steady-state cardio sessions were best for burning fat, we now know that intense, fast-paced cardio is much more effective, says Buckley. "For maximum fat-burning and body-sculpting results, you need varied, intense workouts that include short intervals which leave you totally spent," she says. Researchers hypothesize that this contributes to your body's "after-burn" effect, where you continue to burn calories long after your workout is finished. Hope Pedraza, an ACSM personal trainer and the creator of inBalance, a San Antonio-based fitness and wellness studio, suggests doing intervals that alternate between exercises that work different muscle groups. After a 10-minute warm-up, spend 30 seconds doing as many reps as possible of squats, push-ups, kettlebell swings, and single-arm rows (plus these 7 most effective bodyweight exercises you can do). In fact, choose any of your favorite exercises—just make sure you alternate between exercises that work different muscle groups, which will help certain muscles recover while you work others, letting you amp up the intensity and minimize the amount of rest you need.
Intensify your plank using a BOSU ball.
You know that your cardio sessions are crucial when it comes to burning the layer of fat sitting on top of your abdominal muscles. But it's still important to work those abs even as you're trying to shed fat, says New York City-based personal trainer Adam Sanford, founder of Adam Sanford Fitness. His favorite move to do that? Holding plank on a BOSU ball. "It's more challenging than a normal plank where your hands are on the floor, because the BOSU tests your balance," says Sanford. "When your body tries to find control as your balance is challenged, your abs, obliques, and deep transverse abdominal muscles are activated." Strengthening these core muscles also helps increase your metabolism, ultimately helping you to burn more calories and fat.
Lift heavier weights and rest less between reps.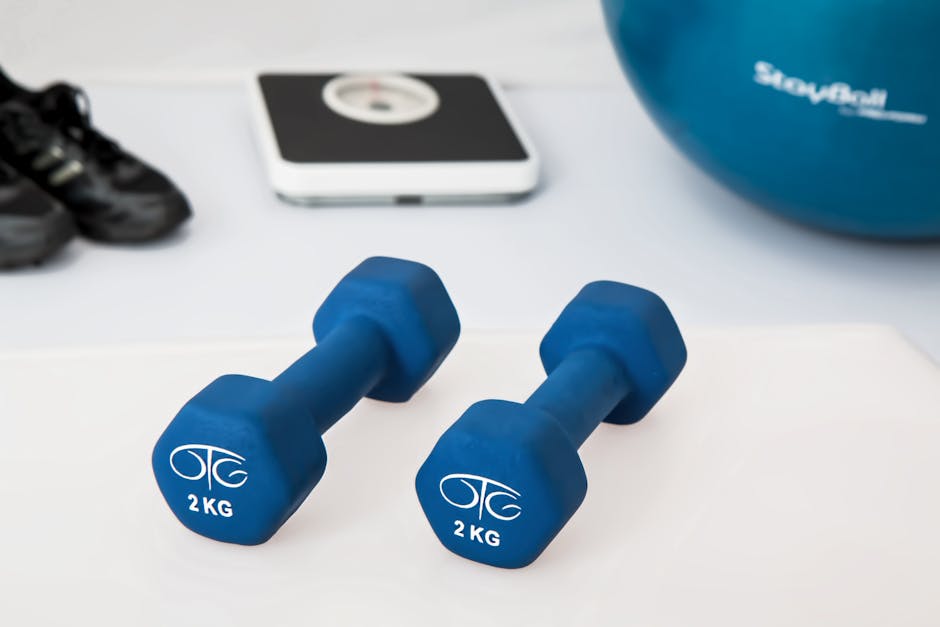 If you've been lifting moderately-heavy weights but are still looking to drop belly fat, it's time to pick up the intensity by using heavier weights and cutting down on rest time between reps, says Tyler Spraul, CSCS, a certified strength and conditioning specialist and the head trainer at Exercise.com. "Lifting heavy is where you see more 'afterburn effect,'" says Spraul, "where your body continues to burn calories even after you leave the gym." Just be sure that your technique doesn't suffer as you increase your weight, which can lead to injury. If you're new to strength training, these are the 6 best moves to get started.
Walk every day.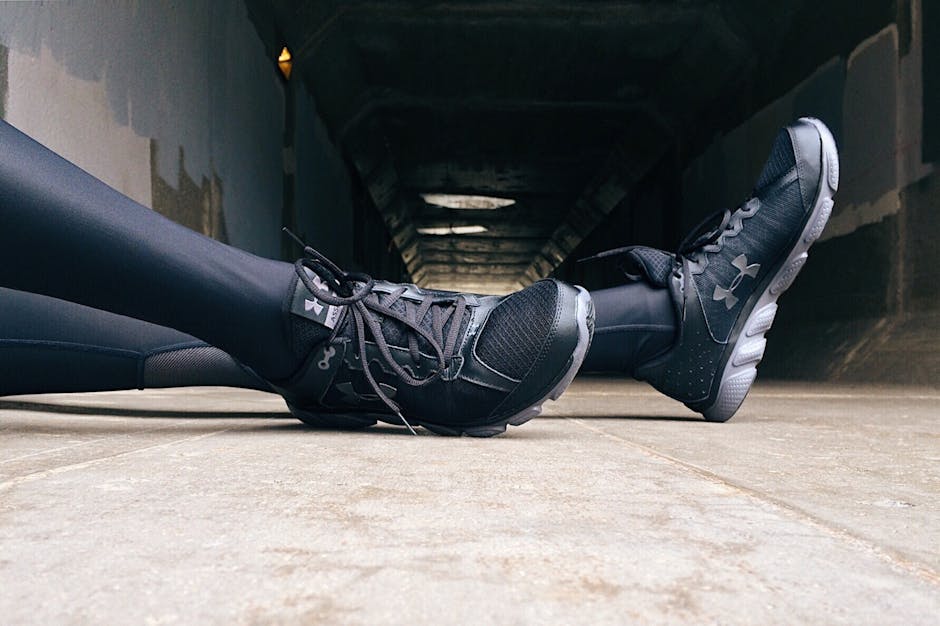 Yes, you read that right. Simply walking can go a long way toward helping you shed belly fat, says Sahmura Gonzalez, a master trainer at Crunch in New York City. "It seems so simple, but 45-60 min of brisk walking every day can do wonders for your metabolism," says Gonzalez. "Plus, it ensures that you don't over-train, which can lead to an over-production of cortisol—a stress hormone that's been shown to contribute to belly fat." (Find your perfect pair of walking shoes with this guide.) In fact, if your walking workout helps you unwind after a stressful day or work through emotions that might otherwise rile you up and stress you out, there's a chance it'll help you lower cortisol levels, which in turn can keep belly fat in check, says Gonzalez. And brisk walking is an effective way to drop pounds—including the belly fat that's hiding your abdominal muscles. "One hour of rapid walking a day can lead to 1 pound of fat loss a week," says Gonzalez. "That is significant!"