How often do you find yourself staring at the shelves of lipstick, feeling lost, confused, and questioning your entire (beauty) existence? There are so many different undertones, consistencies, and finishes that make a trip to the makeup aisle seem more like a task than a fun jaunt. Finding the perfect lip colour for your skin can sometimes be a little tricky, but these helpful tips will surely help you to achieve a lush and picture perfect look. There are generally two ways one can use to determine their most flattering lip shade.
First and foremost, it helps tremendously to know your skin's undertone. This little detail can actually assist in many fields of beauty and fashion, so it's great to have it in your arsenal. Most people fall into one of two categories: warm or cool. Those with cool undertones tend to have fairer skin, while those with warm undertones have a golden or olive hue. If you find it really hard to determine your undertone, there's a chance you're neutral (a mixture of both). Below, I've put together a few quick tips that can help you find your skin's undertone as well as the perfect shade of lipstick to match.  Keep scrolling to find your best lip color.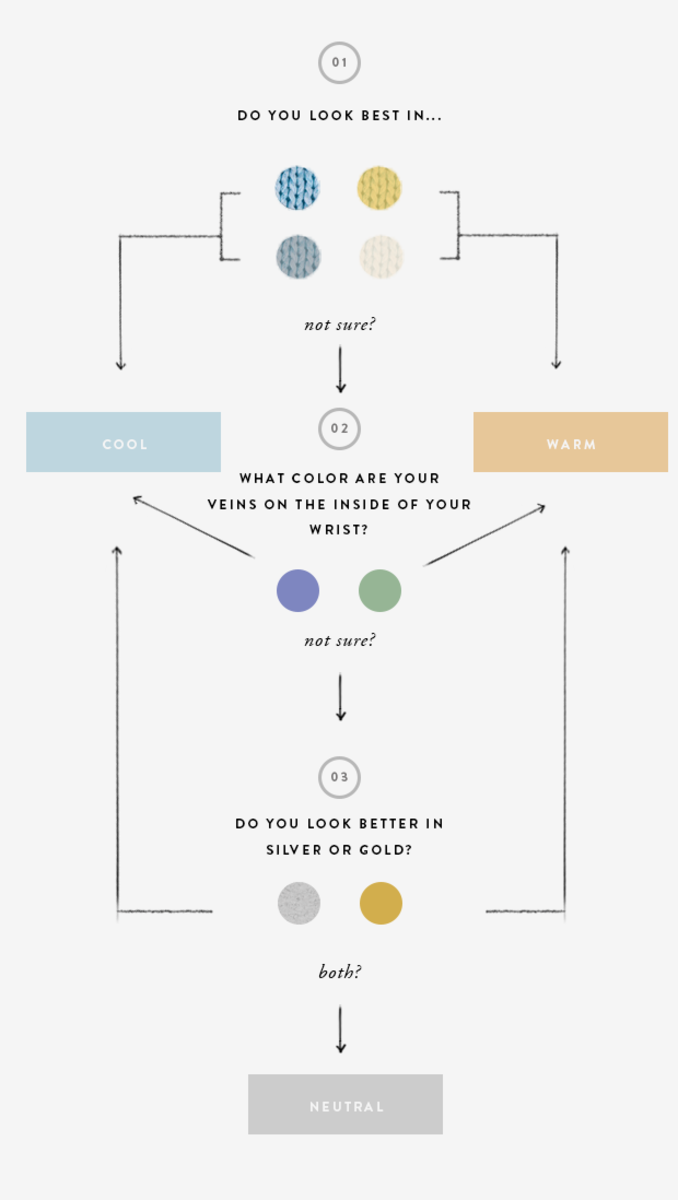 Cool undertones
If you have a pink, red, or bluish hue to your skin, you are a cool tone. You can tell your undertone is cool if the veins in your wrist look blue, silver jewelry complements your tone, or you tend to burn before you tan.
For women will cool undertones, colour shades in nude or lighter colours are flattering. Pinks are a good way to go as well as plums, roses, teal and cool browns. Bear in mind that this, however, will largely be determined by your actual complexion, as women with fair skin, despite a cool undertone require slightly different shades to look the most flattering.
For your skin tone, lip colors with blue- or purple-shaded undertones look best. So when you go to choose a red lip, steer away from orangey shades and veer more toward deep-bluish reds. Be careful with shades that are too light, as they can wash you out.
Warm undertones
Women with warm undertones fare better with red shades generally. Other colours that are designed to complement the warm undertone are caramels and browns or golden shades that have a slight shimmer. The same applies with warm undertones compared to cool undertones, the most flattering shade will ultimately be determined by your actual complexion.
If you have a yellow, golden, or olive hue to your skin, you likely have a warm undertone. You can tell your undertone is warm if the veins in your wrist look green, gold jewelry complements your skin, or you tend to tan or get bronze fairly easily.
Neutral Undertones
You guessed it! Those with neutral undertones look good in both silver and gold jewelry, and a wide spectrum of colors typically tend to complement your skin. For you, lip color is a free-for-all!
Dark skin
Deep colours in the range of plum and purple often look best with dark skin, but one can also make use of reds and oranges. For a day look one could try a peachy colour or a warm coffee colour and make use of a deep plum for a night look. Consider experimenting with different shades, however try to avoid pastel or milky colours as the contrast usually creates a less than flattering look with darker skin.
 Fair skin
Deep colours that are bold also work best with this skin complexion such as reds and orange, especially if you are going for an ultra glam look. The aim is to be bold and contrast against your skin. The colours to avoid are the light ones that will ultimately give you a washed out look. For extremely pale skin however the best shades are light colours such as nudes and peachy shades. Avoid dark chocolate and caramel as these are not the most flattering for fair skin.
Olive
Think Greek and Mediterranean. Fortunately olive skin goes well with most lip shades. The most suitable colour for olive skin are shades with a blue undertone such as pinks. For something different a bronze shade or a coral shade would look good. A colour to avoid however is purple coloured lip shades as they tend to make olive-skinned women look sallow.
Most women, have a love-hate relationship with lipstick, they love it in the store, then hate it when they get home.No matter your complexion, there is a lip colour to flatter you perfectly!
If you still struggle to identify your undertone but you have a pretty basic understanding of your skin tone, don't fret. People with fair skin look radiant in bold and deep colors to provide contrast to their tone. If you feel like you're a bit more olive, then pinks, nudes, and corals will suit you well. If your skin has a darker tone, choose a berry lip or a bold dark shade to amp up your look.
The main thing to remember is that ultimately your lip color is up to you. If you feel like you look best in a coral, but that doesn't align with the "guidelines," say screw it and do you. At the end of the day, we all feel the prettiest in whichever choice makes us the most confident. For example, most beauty experts would tell you to stay away from shades that seem too ashy for fear of washing out or making yourself appear dead-ish. But sometimes looking a bit gray is exactly what I aim to achieve—so an ashy lip it is!