Having naturally large breasts is quite fantastic, there are however, things that are bothersome about being a busty women. Here is a list of problems busty women have to deal with:
1. People asking if they are real, do they hurt, or if you have considered a reduction.
2. People find themselves staring at your chest and you notice.
3. Having no pretty options to choose from when it comes to bra styles.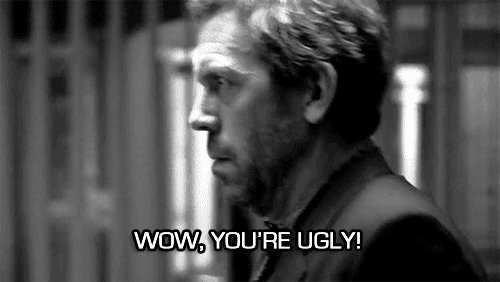 4. Exercising is a nightmare unless you can do something that requires minimal or no movement at all.
5. Forget wearing strapless anything unless you are ready to "fix yourself" from falling out constantly. 6. Wearing a smart button down shirt will explode open when you least expect it.
7. V-necks become V-revealtomuch-neck.
8. Buying a nice looking and comfortable bra will make you cry when you see the price – for ONE bra!
9. Finding bits of food and other things hiding in your bra when you take it off at the end of the day.
10. When your underwire tries to stab you in the chest or your seatbelt tries to murder you.
11. Not being able to go down stairs both quickly and gracefully.
12. You can't jump. Ever!
13. Hugging people shorter than you gets awkward.
14. Wanna see your toes? Can't.
15. Can't wear cross body bags.
16. Swimsuits that are both supportive and not hideous are a myth.
17. The button-down boob gap is your professional downfall.
18. Can't wear anything with a 'built in bra'
19. Definitely can't sleep facedown.
20. Can't handle bumpy roads or turbulence without looking vaguely pornographic.
21. Not being able to wear shirts with writing on the chest.
22. Can't complain without being told your humble-bragging
Oh well at least they look great!